Student Loans South Africa
Student loans exist purely to provide funding to students to pay for their university fees which usually include not only the cost of tuition, but also their books & accommodation.
Notwithstanding the #FeesMustFall movement in South Africa, it is still highly likely that new students & those currently at varsity may still require some sort of student loan to pay for their university fees.
The #FeesMustFall movement began in October 2015 by a mobilising students in response to a proposed increase in fees at South African universities.
Whilst, by all accounts, the students seem have won their demand of a 0% increase in tuition fees (as reported by CNN & announced by President Zuma) it remains to be seen whether this becomes a reality for all varsity students in South Africa.
4 Differences Between Student Loans & Personal Loans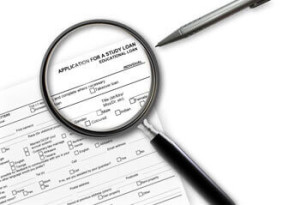 There are quite a few important difference between these type of study loans & personal loans as outlined below.
The interest rate applied would normally be significantly less than other types of loans.
The loan repayment schedule could also be deferred until the student has completed their studies.
The general repayment terms for student loans would also be more relaxed than those with other unsecured types of loans.
The terms of these study loans may differ from country to country depending on their own specific laws governing the renegotiating of loans.
Information On Getting Study Loans In South Africa
To apply for funding, the student will have to enrolled at an accredited tertiary institution for one of the following qualifications;
a certificate;
a diploma;
a degree; or
a postgraduate degree or diploma
Institutions that offer loans for studying at universities and further education & learning institutions in South Africa must be accredited by at least one of the following bodies;
SAQA
SETA
Umalusi
Department of Higher Education (DHE)
They also usually offer study loans at competitive rates however you may have to qualify with the following criteria (not in all cases though);
Customers (your surety) usually need to earn a monthly income of at least R3,000 per month
Customers are approved based on their affordability and risk profile.
Proof of income from the surety undertaking the study loan is required
Proof of study in the form of a final letter of acceptance or proof of registration from the tertiary institution and proof of course costs for the year of study is required
Some institutions apply the following repayment terms;
Full time students only need to begin repaying their student loan on completion of their studies.
For full time students, their surety will usually need to pay the monthly interest and service fees that accrue in respect of the loan.
Full time students could also be granted a grace period to find employment after completing their studies before they have to begin repaying their study loans.
Part time students will need to repay their loans whilst studying
Who Offers Student Loans?

Most of the main financial banking institutions in South Africa offer student loans and typically pay for your tuition fees, books & accommodation.
These institutions include Standard Bank, ABSA Student Loans and Eduloan which is the only private financial company that focusses solely on providing student loans.
Eduloan offers funding for all levels of tuition from school, university or college and covers all study related items including textbooks, accommodation, laptops, tablets & tuition fees.