Garnishee Order
Is the Amount Deducted From Your Salary Too Much In Terms Of a Garnishee Order?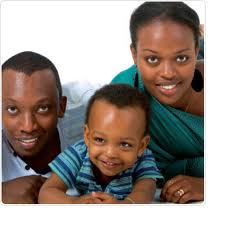 Certain banks in South Africa have decided to stop using garnishee orders (also known as a
garnishment
) against credit defaulters due to the numerous problems associated with these & the fact that some credit providers have been abusing them to the detriment of the client.
When you see an amount being deducted from your salary it is probably becuase one of your creditors has applied to the courts for something called an emolument attachment order.
Your employer has to act in accordance with this court order by deducting the amount in the garnishee order from your salary.
That's not where it ends unfortunately…
Added to the original amount that is owed to your creditor is interest (sometimes an overinflated amount) as well as admin costs which means that you end up paying back a lot more money than you actually owed.
A Prominent Debt Collector Is Implicated In Fake Garnishee Fraud By the Hawks
This comes after a CitiBusiness expose that garnishee orders could not be retrieved by the Krugersdorp Magistrates Court & were therefore fake.
What this means for the consumer (debtor) is that they could be having amounts illegally dedeucted from their wages or salary & could therefore be "repaying" amounts that have been inflated by high interest rates & admin fees.
So first prize is not to default on your debt but if you do try & avoid being the subject of a garnishee order as it is a costly beast to have to pay for.
If such an order is issued by the courts be especially aware as to the costs involved & question them if they seem exhorbitant as unscrupulous creditors will add (sometimes illegally) high interest rates and outragous administration fees which you will ultimately have to pay back.
Problems With Garnishee Orders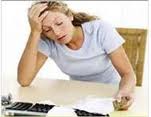 One of the biggest problems for those who a subjected to a garnishee order is that there are very few laws that govern these properly with the result that the payee can be ripped off.
There are no laws to state as to when the payment process starts & when it ends as well as no limits or strict guidelines as to how much interest & admin fees can be charged.
This leaves the client exposed to any unscrupulous operator & not being aware of these things means that you can be overcharged when it comes to the additional costs & interest.
Garnishee fraud is on the increase…

It is just been revealed that all of the Syndicated garnishees that have been audited by Summit have been found to be fraudulent.

Not only was no supporting documentation found, but it was subsequently found that the garnishee orders had therefore not been issued by the court & were fraudulent.

Syndicated is the sole debt collector used by the lender Atlas Finance & the implication by the Krugersdorp Magistrates Court that these orders had not been issued by it, is that Syndicated has been circumventing the proper legal process.

Information supplied by CitiBusiness.
This will just make your debt situation worse so be extra vigilant when signing an acknowledgement of debt or anything to do with these.
Despite the National Credit Regulator attempting to regulate the debt collection process, it seems that there are just too many grey areas to with this legislation.
Wrap Up On Garnishee Wage & Salary Deductions
Due to the unscrupulous practices employed by some lawyers & creditors, the main retail banks in South Africa (BASA) recently entered into an agreement with national treasury to stop making use of garnishee orders against credit defaulters.
The main reason for doing this to improve loan & credit practices & to help limit the amount of private debt.
These agreements do not apply to smaller lenders or micro-lenders which can still use this as a route to recover their money.