Everyone Should Have Proper Funeral Cover
Having a simple funeral plan in place will provide you with proper funeral cover and peace of mind.
Can you imagine a loved one passing on and you can't afford to give them a dignified funeral just because you didn't have funeral cover in place.
It would only make the occasion even sadder & more difficult to bear.
Nobody wants to plan for bad times but if you don't have cover when a loved one passes on it makes things even more difficult in trying to raise the money to be able to afford a dignified funeral.
It's Affordable, Quick & Easy – Get Your Funeral Cover Here »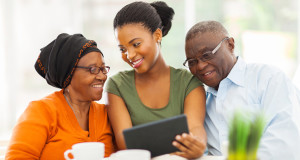 Having good cover from a reputable funeral plan provider will provide you with the financial means to arrange a service befitting of your loved one without having to worry about paying for…
a decent coffin
tent
chairs
flowers
and the cost of catering for the mourners.
It makes really good sense to plan & provide for the day that will inevitably arrive – the last thing you want to worry about when this day arrives is having to raise the money to pay for a decent funeral.
Sanlam Funeral Plan
Sanlam offers affordable funeral plans that provide you & your family with peace of mind by not having to worry about the cost of having to organise & pay for a funeral at such a difficult time.
Get a funeral plan quote in 7 easy steps right here online now – no medicals, blood tests, or call-backs needed! Just affordable, convenient, and instant hassle-free funeral cover in South Africa from only R30 per month.
No medicals
No blood tests
No call backs required
Choose between a Family Funeral Plan or an Accidental Death Plan
Easy to apply
These funeral policies are not only easy to get, but is affordable & convenient – hassle free funeral cover for South Africans
And it will only cost you R30 per month
A Sanlam Flexible Funeral Plan offers you cover that is personalised, simple and cost-effective…
For a small monthly premium you will spare your family from having to worry about this…

…just complete this simple online form to get a quick quote for a Sanlam Funeral Policy Plan here »
How To Apply For Funeral Cover
Go to the Sanlam Funeral Policy Online Form here…
where you will be required to fill in the following information;
Who you want to be covered under your Plan
What level of cover (how much cover) you need
Once that information has been entered your premium will be calculated instantly
If it's too high or low you can adjust the amount of cover you want to suit your affordability
Once you're happy with the cover & premium amount you can fill in your debit order details and choose your payment date & you are done.
Lastly, just remember that during times of grief nobody would want to burden their families & loved ones with the additional financial stress of having to find the money to pay for a dignified funeral.
So by providing for this now by having a proper funeral policy in place you will be making sure that your family will not have to worry about money during this difficult time.
How Much Will Funeral Cover Cost Me?

Go here to Get Your Quick Funeral Plan Quote Now »