Information About UBank Loans & Banking Services
UBank is an established personal loan provider that has a long & rich history of providing basic financial services to mine workers and their families.
It all began back in 1975 Teba Cash Financial Services (later to become UBank) was formed to provide affordable loans & basic financial services to the community which was ignored by the established financial institutions.
In 200 UBank (previously Teba Bank) was formed, with its ownership managed by trustees elected by the National Union of Mineworkers and the South African Chamber of Mines.
The beneficiaries of the Trust are the Bank's customers.
Later, in 2007, UBank adopted a new vision, mission, set of values and strategy to become the "Workers Bank of Choice" which is driven by a social consciousness that underpins their vision.
Need some extra cash?
Their customers are our owners who they endeavour to serve by providing financial services that meet their changing needs whilst helping them to improve their lives.
UBank is extremely proud of their long association with the mining industry, including the mine workers, mining companies, the NUM and the Chamber of Mines who have played a significant role in the development of this bank.
Why UBank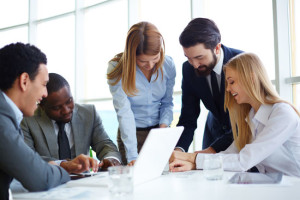 Not only does UBank tailor their services to their customer's unique needs, but they offer an affordable range of financial services to the massive working population in South Africa who have largely been ignored by many of the traditional financial institutions.
Furthermore, they promise to uplift the lives of their customers by working on principles of Ubuntu which includes;
Partnering with communities every step of the way
Educating and empowering customers to achieve financial success
Nurturing relationships that are built on listening, action and communication
They also strive to…
offer affordable loans & other financial services
constantly engage the communities in order to determine their customers' need and offer suitable solutions.
be available where their customers work and live, through their branch network, mobile services and ATMs.
allow their customers to trust them with their money.
offer competitively priced products within the means of their customers.
complement their product offering with service excellence.
Got an SA ID & Permanently Employed?
Go here to apply for your personal loan »
UBank Personal Loans
You can borrow any amount up to R180 000
You can choose flexible Personal Loan repayment options from 1 to 72 months
Risk based approach – the interest rate will be based on your credit profile
You can access your funds straight away from your UBank account once your Personal Loan is approved
Ubank will do a credit check to confirm that you have a healthy credit record and that you can afford the loan
Loan Criteria
You will need to be between the ages of 18 and 65 years of age
You will need to be a South African citizen with a green bar-coded identity book or South African passport
You will need to earn a salary & be able to provide your latest original salary advice
You will need to provide proof of physical address (not older than 3 months)
You will need to provide your banking details and the last 3 months' banking statements (non-Ubank customers)
You will need to provide two different contact numbers – one number for you and one for a relative
You will need to provide a list of all your monthly expenses
Finally if you are married in community of property you will need to obtain written consent from your spouse
Got a South African ID?

You could qualify for a personal loan of up to R150,000 here »