Capfin Loan
In conjunction with Capfin Loans, it was recently published on a PEP loans advertising pamphlet that qualifying clients could qualify for a Capfin one month loan.
This 1 month loan option from Capfin is not only interest free, but also comes without any monthly service charges as shown in the Capfin loan table below.
PEP loans, as well as Ackermans, are both lending partners of Capfin.
Whilst there are other loan options available from Capfin (up to R20,000) & its lending partners, this interest free loan is only available for amounts up to a maximum of R4,000.
Furthermore this particular interest free Capfin one month loan is repayable within one month.
An initiation fee of 10% of the loan amount will, however, be charged for the loan but no additional fees according to Danie Du Toit, who is the group operations director at Capfin.
He goes on to say that anyone who meets their credit criteria and affordability assessment will qualify for this particular Capfin one month loan which apparently does not exist elsewhere in the loan market.
Need a Quick Loan For Up To R50,000?
Click Here For 2 Instant Loan Options »
To take advantage of this loan offer, contact Capfin at the details below…
Capfin Contact Details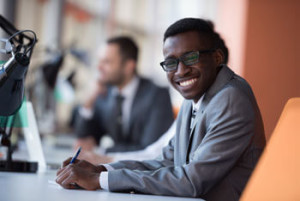 To contact Capfin you have the following options;
You can contact the customer support centre on the C

apfin contact number

: 087 354 0000
You can SMS "help" to this Capfin SMS number: 43679 and a consultant will respond to your SMS
You can simply visit any of the 1740 PEP or Ackermans stores that can be found all over South Africa
You can apply in-store at PEP for this interest free Capfin loan.
Capfin Loan Criteria
In order to take advantage of this special loan offer you will need the following;
Your South African ID Document
Proof of income for the past 3 months
Salary or monthly income amounts must be paid monthly into a SA bank account
You must be permanently employed
You need a cell phone contact number
According to the Capfin & PEP loan advertisement, once you have submitted all your documents & forms, you will be contacted by SMS within five minutes to be informed whether you have been approved for the loan
Finally Capfin will call you by phone to finalise your loan application
Interestingly, to qualify for a Capfin loan it appears that you will now need to provide proof of income whereas previously Capfin was reported (by www.fin24.com – 22 Aug 2014)  to be in contravention of the National Credit Act as no proof of income was required for the granting of their loans.
However, Merwe Scholtz (chair of Southern View Finance Ltd, trading under the trade name of Capfin) did say at the time that a reputable legal firm was of the opinion that the company's process of providing credit had been in line with the NCA.
Anyhow, the upshot of all of this is that it seems that to be granted a Capfin loan nowadays you will indeed have to supply proof of income.
The Cost Of a, Interest Free, Capfin One Month Loan
As by way of an example, an interest free Capfin or PEP loan of R4,000 will attract an initiation fee of R400 (10% of the loan amount) which will make the total loan repayment amount equal to R4,400.
There will be no interest or other fees applicable to this particular Capfin loan product as illustrated in the Capfin loan table below.
Capfin Loan Table
Capfin's 1-Month Interest Free Loan Repayment Schedule
Loan Amount
Initiation Fee
Monthly Service Fee
Monthly Interest Charge
Total Loan Repayment Amount
R500
R50
R0
0%
R550
R1000
R100
R0
0%
R1100
R2000
R200
R0
0%
R2200
R4000
R400
R0
0%
R4400
Note: All of the above amounts are inclusive of VAT
Consumer Benefits Provided By Capfin Loans
Capfin processes hundreds of thousands of loans to ordinary South Africans every month nationwide which is a testament to its massive reach through its lending partners PEP & Ackermans.
The loan process of being able to just walk into any of the 1740 PEP or Ackermans branches branches countrywide makes it so easy for anyone to apply for a loan.
An potential client just has to produce their ID Doc & proof of income which gets scanned in then & there at one of their till points
After a short 5 minute wait they should receive an SMS from Capfin advising them of their loan approval, or not.
Capfin has the cheapest "1 Month Loan" in South Africa which was confirmed by a survey conducted by ikapadata, an independent market research company
No long bank queues or red tape – sounds too easy…
Sources