What Is NSFAS & sBux?
If you're a university student, or embarking on tertiary education, & you're wondering what is NSFAS & NSFAS sBux all about, you had better read this to see how it can help you fund your studies.
The NSFAS, together with their sBux cellphone payment facility, is one of the best ways for deserving South African students to pay for their tertiary education as well as books & accommodation.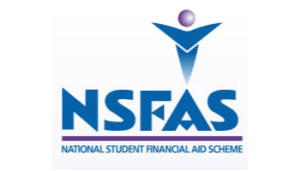 Briefly, the National Student Financial Aid Scheme (NSFAS) provides funding & loans for students to further their studies at all universities & TVET colleges throughout South Africa.
Should a student qualify for a NSFAS loan they do not have to supply guarantees or sureties from parents or guardians in order to receive their study aid or loan.
So to answer the question of "what is NSFAS", it's main aim is to become an efficient & effective provider of financial aid to students from poor & working class families & to allow deserving candidates access to tertiary education opportunities throughout South Africa.
What Is NSFAS sBux System?

If you're wondering what sBux is all about, it's a facility that allows qualifying students to access their allowances in the form of vouchers.
These vouchers are sent to the students' cellphones which enable them to pay for food, accommodation, books & travel at any registered sBux merchant.
Who Qualifies For the Student Aid Scheme?
To qualify for funding from the NSFAS scheme students would have to satisfy the following requirements;
Show that they have the potential to succeed at university, or a TVET college, through their previous academic achievements
Satisfy a means test to demonstrate that they do in fact require financial aid in order to study at a university or tertiary institution.
NSFAS Online Application
Applying for funding for your studies is very easy as you can submit your NSFAS application online without having to go into their offices.
Once you've submitted it you can go back to their site & check on your your NSFAS status regarding the progress of your application.
If that doesn't help you can reach them through the

NSFAS contact details below.
What Is Your NSFAS Status?
If you want to check your NSFAS status regarding your application you will need to check with the university you applied through or reach out to NSFAS directly at the contact details below.
NSFAS Contact Details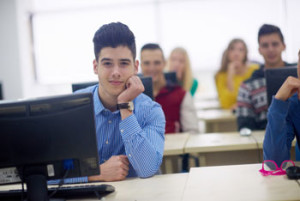 The NSFAS contact centre is a vital component of their new "student centric" operating model & is the primary source of contact for students.
The aim of this is have the student at the heart of their operations & be able to deliver the best possible experience across every touch point.
The vision for their "student contact centre" is for it to become a centre of excellence by being accessible, transparent and reliable to all of their stakeholders.
To contact the NSFAS use any of the following media;
Tel: 0860 067 327 or 08600 NSFAS
eMail – General Enquiries: info@nsfas.org.za
eMail – Account Enquiries: recoveries@nsfas.org.za
eMail – sBux: sbux@nsfas.org.za
You can visit their website:

www.nsfas.org.za

Facebook: https://www.facebook.com/nsfas.org.za
Twitter: https://twitter.com/NSFAS1
How To Sign Your SOP – Schedule Of Particulars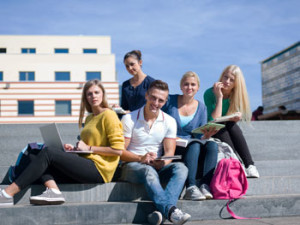 Once you have been accepted you will have to sign your SOP (Schedule of Particulars) as outlined below.
NSFAS will send you an email or SMS with a link for you to go to to sign your SOP
Once you've clicked on the link you will get an option to enter your ID number which you should do
After submitting your ID number you will be sent a OTP (One Time Pin) to your cell phone
Lastly, enter your OTP & sign your SOP
How To Use sBux
Once you've signed into your SOP (Schedule of Particulars) you will be able to access your sBux account.
You will receive an email with a OTP (One Time Pin) to login in to accept your SOP
Once you've accepted (signed) your SOP you will automatically receive an SMS to welcome you to sBux
Dial *134*176#
Enter your ID number
Once that's accepted you will be confirmed & verified for sBux
Then you will receive your password from NSFAS
Within 3 working days you will receive an SMS to notify you that your funds are available in your sBux account
To receive vouchers you need to dial *134*176# (save this number on your phone)
NSFAS Bursary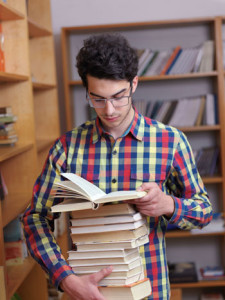 A study bursary is the money a student could receive to cover the costs of studies for certain qualifications at any public university or college in South Africa.
A huge incentive for NSFAS funded students, is that if they pass all of their modules they qualify to get up to 40% of their loan converted into a bursary.
The student financial aid scheme administers various bursary funds including the ones listed below.
1. The Funza Lushaka Bursary Programme
This is a multi-year programme to promote teaching as a profession. Bursaries are available to enable eligible students to complete a teaching qualification in an area of national priority.
Qualified recipients of the bursary must request placement in a public school. The provincial education department (PED) will place graduate bursars in a suitable teaching post.
Please note that bursars cannot choose the school in which they would like to be placed.
2. Technical Vocational Education and Training (TVET)
These bursaries focus on training at colleges, which is vocational or occupational by nature with a view towards a specific range of jobs or employment possibilities.
In some circumstances, students may qualify for admission to a University of Technology to continue their studies at a higher level than they were studying at the TVET college.
3. Social Work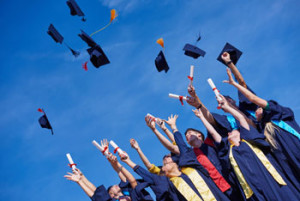 Bursaries for studying Social Work are available through the Department of Social Development. The National Department of Social Development has made a scholarship available in the field of social work. This is a result of the recruitment and retention strategy initiative to address critical skills shortages in the sector.
Applications are open to current social work students and students, who would like to enrol for a social work, provided they are are South African citizens. Students who currently hold a National Department of Social Development Scholarship do not need to apply.
Lastly, the NSFAS has provided over 1.5 million students with financial assistance to further their education at one of the many TVET Colleges & Universities throughout South Africa
Another excellent option for South African student funding is Eduloan…
Apply Online Here »
News & Information About the NSFAS
Whilst Higher Education Minister Blade Nzimande has said that in South Africa free higher education for all is impossible, the SA government has come up with a few solutions to meet some of the demands made by protesting university students during the #FeesMustFall campaign.
South Africa would actually need in the region of R50bn a year to provide for free tertiary education
To address the "free tertiary education" issue it was announced that government would make R4.5bn available to the NSFAS (National Student Financial Aid Scheme) to provide short-term debt relief to students.
Furthermore, another R2.3bn would be made available to cover the funding shortfall after President Jacob Zuma's announcement that there were would be no fee increases for the 2016 academic year.
One the spinoff from the #FeesMustFall campaign is that it's raised the question of what has happened to all the money that was earmarked for education funding?
This is money that could have been put to good use by the NSFAS & consequently a forensic investigation has been implemented to ascertain where millions of rands intended for tertiary student funding have ended up.
According to Sizwe Nxasana, the new chair of the National Student Financial Aid Scheme (NSFAS), he wants to make it more efficient & address some of the issues and challenges faced by the NSFAS.
NSFAS will blacklist non-paying students – as the NSFAS is owed R21bn in loans, students who default on their repayment obligations could end up being blacklisted.
However the CEO has said that students previously funded by the National Student Financial Aid Scheme have been coming forward to pay their loans in order to help others enjoy a university education funded by the NSFAS.
NSFAS & corruption allegations – an investigation is to be launched, by the Minister for Higher Education and Training Blade Nzimande, into allegations of corruption in the government's National Student Financial Aid Scheme.into possible corruption taking place within the NSFAS
For more on getting personal loans, click here »