Loans For Foreigners
How To Get Credit As a Foreign National
Foreigners seeking loans in South Africa will be aware that without possessing a green Identity book (SA ID Document), proving SA citizenship, how hard it is to get credit.
Unfortunately even qualified people living in the country with a work permit will find that it is not easy at all to successfully apply for a personal loan.
One of the biggest stumbling blocks to getting credit through the main stream banks is that the immigrant or foreigner does not have an established credit record.
This therefore means that lending institutions would be unwilling to risk effecting loans to people who are not permanent residents and people who do not have a proven (& good) credit history.
Some of the mainstream banks will consider applications for immigrants holding foreign passports as long as their visa includes a work permit for the applicant & they have a work contract with their employer.
However, this doesn't mean that they are assured of being successful with their application as there is other criteria that the financial institution needs to consider such as the applicant's credit record (if there has been established) as well as an affordability test based on income & living expenses.
How Can a Foreigner Establish a Credit Record to Get a Loan?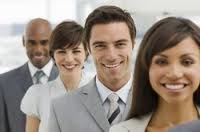 For someone new to the country it would be advisable to immediately go about establishing a good credit history that can be used for future loan applications.
Due to the fact that it will be difficult to get credit for a large amount it would be advisable for the immigrant to apply for to a retailer for a small credit account for the purchase of an appliance, for example, to be repaid over 6 to 12 months.
Obviously the account needs to be paid timeously & in full every month and over time the foreigner will have a good credit history to present to any financial institution for larger loan amounts.
It is also worthwhile noting that the extension of credit to non-residents & temporary residents in SA is governed by the South African Reserve Bank's exchange-control policy which stipulates that foreign nationals who are in possesion of valid work permits (issued by the department of home affairs to work in South Africa) do have the right to apply for personal loans.
So whilst the above is good news for foreigners looking to get credit, banks & other financial lending institutions have their own credit policies with regard to affordability & credit risk, which can obviously have an affect on the success of the application.
In the event of a foreigner getting a loan it would have to be repaid in full before leaving South Africa.