Loans For People With Bad Credit
Loans for people with bad credit can be a real solution for those who are blacklisted or have a poor credit rating.
So if you are blacklisted & cannot get finance for that necessary purchase or for emergency funding it is possible to raise the funds without having to resort to using the services of a loan shark which could just make your financial situation & debt burden even worse.
How Can You Get a Bad Credit Loan?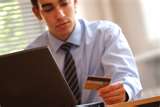 Getting a loan through the main stream banks will be very difficult for anyone with bad credit or blacklisted – a bank will simply not take the risk of granting loans to anyone with a poor credit record.
So your options are to apply for a bad credit loan with an institution that is willing to assess your current financial status & judge whether you will be able to make good on the loan repayments.
The problem with getting a loan from an institution other than the traditional banks, is that you will more than likely end up paying a far higher interest rate than the bank rate so your loan will be far more expensive.
The other option, for those who are blacklisted, is to put up collateral in the form of fixed property or such like & you will probably be able to get a loan at a competitive interest rate.
Risks Associated With a Bad Credit Loan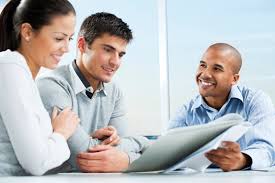 As a bad credit risk, the loan applicant will unlikely to be successful when applying to the main stream banks for funding so the options would involve getting a loan at a far higher interest rate.
This means that if you are already hard pressed to meet your monthly payments & financial commitments it is highly likely that your financial problems will become even worse with such a loan.
Therefore if you have fixed property with some equity in it or other collateral, it is advisable that you get a loan on your bond as this interest will be much less than the interest a bank will charge you for a loan, let alone the interest from a bad credit loan lender.