Best Loan Companies In South Africa 2017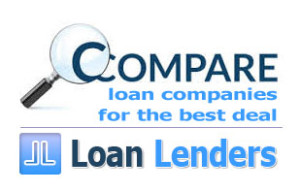 Do you know why you should compare the best loan companies in SA before applying for any loan in 2017?
Because if you do this, you will have the costs and benefits of each of the best loan companies in South Africa in front of you.
By having the information on each of the loan companies, you will be able to make an informed decision on which one to apply with and thereby you'll be able to save you the most money in interest & costs.
This is because the fees & interest rates offered by loan companies in SA vary significantly, so by not comparing them your loan repayments could be much higher than necessary.
It's therefore wise to see how these loan companies stack up against each other so you can secure your loan at the lowest interest rate & most favourable repayment terms possible.
Going through this process will enable you to make an informed decision before committing to the terms of your loan.
I wonder how often someone has signed for a loan at an excessively high interest rate when they could have acquired one at a far more competitive rate.
It takes a little more work doing the research to do a comparison of the best loan companies but it could save you a significant amount of your hard earned cash in the long run besides making it easier to repay it.
Comparison Of Loan Companies In SA 2017
1. FNB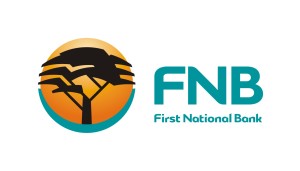 Some of the benefits offered by FNB SA
They provide loans of up to R150 000
They will give you a personalised interest rate
They offer a flexible repayment terms up to a 60 months
You can switch your loan
They offer a quick loan payout – no waiting for your loan
They allow you to take a payment break every January as long as your loan account is up to date & not in arrears
Should you settle your loan before the loan period has expired

you will not charge any penalties which is often the case with other loan agreements.
2. Capitec Bank Loans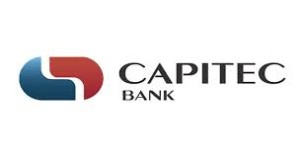 Capitec Bank loans have recently been increased their consolidation & personal loans from R150,000 to a maximum of R230,000 which is significantly higher than any of South Africa's four main stream banks.
Capitec offers unsecured personal loans which they hope to be able to process within 20 minutes.
As an example, the repayment amount on an unsecured loan of R100,000 will be just under R4,985 per month over a 24 month as per the following breakdown;

Loan Amount: R100 000
Loan Term: 24 months
Interest Rate: 15.50%
Monthly Service Fee: R57
Initiation Fee: R1 140
Total Repayment: R119 640
Monthly repatment amount: R4 985

Their loans include free retrenchment & death cover and do not require you to take out insurance
Interest rate ranges between 15.5% – 33.2% however there's no guarantee you will get the minimum rate
3. Boodle Loans
Use the sliders to select the amount of your loan & the loan repayment period in days
Then complete the simple online application
The whole online application process takes approximately 10 minutes from start to finish when you'll get your quote for your loan
Your money will be paid into your account roughly 10 minutes after accepting your quote – quick & simple
Here are some of the benefits offered by Boodle Loans
Over 90% of loan applications are processed & paid out within 5 minutes – pretty quick huh?
Boodle has been in business since 2011 so they are not a "fly by night" loan company
For first time clients they will lend you up to R3,000 (returning clients can get up to R8,000 without any hassle)
When selecting your preferred loan amount you will be shown exactly how much you will be paying in interest & other costs
4. ABSA

Absa personal loans offer;
loans from R3 000 to R350 000
flexibility – affordable repayment periods range from 12 to 72 months
easy application process for existing customers – apply online & you could have the money in your account in less than 10 minutes
new customers will need to apply online and complete the quick and easy form or visit their nearest branch
Your loan also comes with the following benefits
Immediate access to your funds after approval
Competitive interest rates
Flexible repayment terms
The ability to pay off your loan faster (extra payments reduce the capital amount of the loan)
Easy approval if you require additional funds
An affordable Credit Protection Plan to settle the outstanding balance if you die, become permanently disabled or get one of the dread diseases.
5. Nedbank
Some of the features you get with a personal loan from Nedbank…
Loan amounts range from R1 000 to 200 000 which will be deposited directly into your salary account.
Flexible repayment periods of 12, 24, 26, 48 or 60 months.
Loan insurance – it is compulsory to have loan protection cover in the event of death, disability, critical illness and retrenchment to settle your outstanding loan amount, less arrears. You can either arrange your own cover or get the bank to arrange this insurance for you but it is not provided free of charge.
Interest rate range from 9.25% to a maximum of 32.65% – the interest rate your loan is granted at will be dependant on your particular risk profile and is therefore not guaranteed. Interest rates could be subject to change without notice.
Additional fees

Initiation fee: R1 140
Monthly service fee: R57
Insurance fee: R298

Installment amounts for a R100 000 loan…


| | | |
| --- | --- | --- |
| Term | Min Instalment | Max Instalment |
| 24m Term | R 5,022.89 | R 6,306.56 |
| 36m Term | R 3,607.91 | R 4,917.53 |
| 48m Term | R 2,903.41 | R 4,257.56 |
| 60m Term | R 2,483.09 | R 3,887.33 |
6. Standard Bank

Feature & benefits of Standard Bank loans;
Loan amounts range from R3 000 to R3 000 000
Highly competitive interest rates
Budget more effectively with fixed monthly repayments
Funds are paid straight into your current account
No early termination fees
Chance to increase rewards tier as a UCount member
7. Loan Finder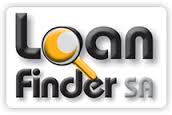 Loan Finder's key benefit is that they are a loan company that will source the best loan to suit your particular needs – in other words with them you get the best of both worlds
Their loan amounts range from R1 500-R150 000
The loan repayment period is anything between 12 to 72 months but this will depend on the size of the loan, affordability & any other terms you may have negotiated with the lender.
No paperwork
Prompt outcome
They also offer their 3 in 1 plan which provides you with your loan as well as legal & ID assist and you get a full credit report
It should be noted that the qualifying criteria of all of the loan companies above will be more or less as follows;
You will need to be at least 18 years of age
You must be a permanent resident of South Africa with a green bar coded ID document in your possession
You will need to provide a certified proof of residence
You will have to be permanently or self employed with proof of income
You will need to have your salary paid directly into your bank account
You will need to provide the last three monthly bank statements reflecting your last three salary deposits
You will need to provide the last six months bank statements if self employed reflecting your income as well as your IRP5 Tax Certificate
Furthermore, the facts & figures as well as the features & benefits published in respect of the respective loan companies above be subject to change without notice.