3 Quick & Easy Options For Getting Instant Cash Loans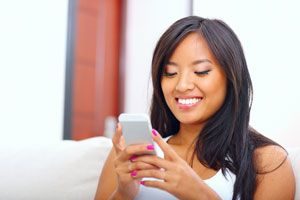 When you see an advert for instant online loans South Africa you would be forgiven for expecting to get the cash paid into your bank account almost immediately.
In reality it's often a different story as getting approved for instant online cash loans doesn't necessarily mean you will get your cash paid out to you instantly.
However, the good news is that there are exceptions to this, meaning that when you need "instant online loans in South Africa" there are reputable lenders who will process & pay you your cash within minutes.
Here are 3 options for getting instant cash loans in South Africa.
Each of these reputable cash lenders has their own different loan amounts & repayment periods so you can choose which meets your financial needs better.
The 1st one is for small easy personal loans of up to R5,000 – apply here »
The 2nd one is for quick personal loans of up to R150,000 – apply here »
And the 3rd is for instant cash loans of up to R3,000 – apply here »
I'm sure you will agree that having to wait just a few minutes for your loan application to be processed & your cash to be paid out would fall into the instant cash loans category.
Below is more detail regarding the 2 options for instant online loans in South Africa.
1st Option: Instant Small Loans Up To R5,000
What do you need to get your money?
Basically all you need to get your loan processed is the following;
SA Identity document
Mobile phone
Bank account into which your money can be deposited
3 Steps To Get Your 1st Loan From Lime Loans
Create your profile here »
Fill in your banking details
Withdraw your money after choosing the amount of your loan & "sign" for your loan by clicking the "accept" button – then wait for your money to appear in your bank account – so quick & easy…
Lime Loans is registered credit provider & is registered with the NCR (National Credit Regulator), Reg No: NCRCP8077
2nd Option: Personal Loans Up To R150,000
4 Easy Steps To Get Your Personal Loan Paid To You Now…
Complete the simple 3 step online application
Submit your "original" bank statements in PDF format
Once your application is through the final checks your cash will be paid directly into your account
Qualifying Criteria For Personal Loans
To apply for a loan you need to;
be a South African citizen with an SA ID document & legitimate ID number
be between 22 and 60 years old
be employed full time
have a personal bank account in your name
have an email address and cellphone number
You will also need the following when you apply;
Your South African ID number
Your personal banking details
Your 3 most recent bank statements
---
3rd Option: Boodle Instant Loans Up To R3,000
Boodle instant loans is the perfect option for when you need a small quick loan paid out within minutes.
5 Quick & Easy Steps To Get Your Boodle Instant Loans Now…
Use the sliders to select the amount of your loan & the loan repayment period in days
Then complete the simple online application
The whole online application process takes approximately 10 minutes from start to finish when you'll get your quote for your loan
Your money will be paid into your account roughly 10 minutes after accepting your quote – quick & simple
Here are some of the benefits offered by Boodle Loans
Over 90% of loan applications are processed & paid out within 5 minutes – pretty quick huh?
Boodle has been in business since 2011 so they are not a "fly by night" loan company
For first time clients they will lend you up to R3,000 (returning clients can get up to R8,000 without any hassle)
When selecting your preferred loan amount you will be shown exactly how much you will be paying in interest & other costs
Boodle's quick loans are not only fast, hassle free & convenient, but you don't need to send faxes or make any telephone calls as the easy application process can be completed & submitted from your computer, tablet or smartphone.
Boodle Loans & Interest Fees
As by way of an example, an instant Boodle loan of R3,000 which you only want to pay in a month's time (32 days) will attract a total charge of R664.20 (interest & fees) which will make the total loan repayment amount equal to R3664.20 as per the table below.
Boodle's Loan Payment Schedule (Example)

Loan Amount
How Long?
Total Interest & Fees
Total Loan Repayment Amount
R1,500
16 days
R359.40
R1,859.40
R1,500
32 days
R405.30
R1,905.30
R3,000
16 days
R574.35
R3,574.35
R3,000
32 days
R664.20
R3,664.20
Please note these amounts & charges may be subject to change without notice
Boodle is a Registered Company (Reg No: 2010/020539/07) & is also a Registered Credit Provider with the NCR (NCRCP5361)