How To Get a Bursary For University or College
If you are one of the many students who need financial assistance to pay for their tuition fees, this is how to get a bursary.
Generally, students who qualify to get a bursary would have to be evaluated according to a means test to show that their parents (or legal guardian) earn below the annual threshold amount & cannot afford to pay the university fees.
There are many universities & colleges that offer bursaries to deserving students as well as student aid schemes such as Eduloan & the NSFAS.
The information offered here is what is available in the public domain & is meant as a guide to help those who cannot afford university fees to be able to apply for a bursary to further their education.
Eduloan Is One Of the Most Popular Sources For Student Funding

See If You Qualify…
Students can apply to get a bursary for many different types of degrees & courses in the following faculties, for example;
Economics
Finance
Actuarial Science
Science
Sport Management
Information Technology
Management Studies
and more
Universities Offering Bursaries In South Africa

Gauteng

University of Pretoria
Phone T: 012 420 4111
Web Address: www.up.ac.za
2016 Application Information

University of South Africa
Phone T: 012 429 3111
Web Address: www.unisa.ac.za
2016 Application Information

Tshwane University of Technology
Phone T: 012 382 5911
Web Address: www.tut.ac.za
2016 Application Information

University of the Witwatersrand
Phone T: 011 717 1102
Web Address: www.wits.ac.za
2016 Application Information

Vaal University of Technology
Phone T: 016 950 9214/5
Web Address: www.vut.ac.za
2016 Application Information

University of Johannesburg
Phone T: 011 489 3000
Web Address: www.uj.ac.za
2016 Application Information 
Kwazulu-Natal
Durban Institute of Technology
Phone T: 031 373 2411
Web Address: www.dut.ac.za
2016 Application Information
University of KwaZulu Natal
Phone T: 031 2602227
Web Address: www.ukzn.ac.za
2016 Application Information
Mangosuthu University of Technology
Phone T: 031 260 2212
Web Address: www.mut.ac.za
2016 Application Information
University of Zululand
Phone T: 035 902 6624
Web Address: www.uzulu.ac.za
2016 Application Information
North West
North West University
Phone T: 018 299 2601
Web Address: www.nwu.ac.za
2016 Application Information
Eastern Cape
Nelson Mandela Metropolitan University
Phone T: 041 504 1111
Web Address: www.nmmu.ac.za
2016 Application Information
Rhodes University
Phone T: 046 603 8148
Web Address: www.ru.ac.za
2016 Application Information
University of Fort Hare
Phone T: 040 653 2312
Web Address: www.ufh.ac.za
2016 Application Information
Walter Sisulu University of Technology
Phone T: 047 502 2200
Web Address: www.wsu.ac.za
2016 Application Information
Limpopo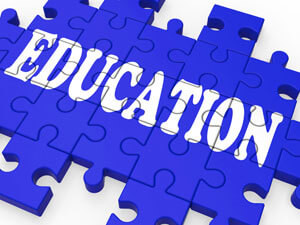 University of Limpopo
Phone T: 015 268 2140
Web Address: www.ul.ac.za
2016 Application Information
University of Venda
Phone T: 015 962 8000
Web Address: www.univen.ac.za
2016 Application Information
Western Cape
University of Stellenbosch
Phone T: 021 808 4654/2721
Web Address: www.sun.ac.za
2016 Application Information
University of Cape Town
Phone T: 021 650 2105/6
Web Address: www.uct.ac.za
University of the Western Cape
Phone T: 021 959 2911
Web Address: www.uwc.ac.za
2016 Application Information
Eduloan Is One Of the Most Popular Sources For Student Loans
Requirements To Get a Bursary
To get a bursary at a university or TVET college in South Africa you would generally need to comply with the following requirements;
You need to hold a South African citizenship & provide a certified copy of your SA ID document

You need to comply with the entry requirements of the particular university you are applying with – they may differ from university to university
You will need to provide your Grade 12 results which need to reflect the university's minimum score requirements
Provide ID and employment particulars, including salary slips/pensions slips if applicable/affidavit if unemployed of their parents or guardian.
Provide proof of university acceptance and registration
What Does a Bursary Cover
Usually a university or TVET bursary will cover a portion or all of the following;
Tuition fees
Prescribed text books & study material
Accommodation costs
Meals
Travel
Sources
Eduloan Is One Of the Most Popular Sources For Student Funding

See If You Qualify…