What Is Debt Review?
Is debt review the magic ticket to getting rid of your debt overnight?
Introduced in 2007 by the National Credit Regulator and made part of the National Credit Act (NCA), it was created in order to assist consumers who are drowning in debt & struggling to meet their monthly payments.
In order to provide some much needed financial relief to over indebted consumers, the debt review process also provides some protection by preventing any legal action from being taken against them by their creditors in respect of their outstanding debts.
It is therefore a sensible way for an overly indebted consumer to be able to loosen the debt noose & avoid having any vehicles or other goods repossessed or prevent getting blacklisted by a credit bureau whilst having a manageable repayment plan in place to repay their debts.
It is important to note that this process is not available to just anyone who has a problem with paying their monthly accounts.
However, this sums up the process quite succinctly…
"The debt review process helps you manage your money responsibly and may protect you from any legal action that may be taken against you, only in the event that a proposed repayment plan is agreed on between you and your creditors" – ABSA on Debt Review
5 Step Guide To Going Under Debt Review
1. Appoint a Debt Counsellor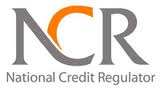 The first step is to find a debt counsellor who can be found on the
NCR website
(National Credit Regulator) or you can use one who comes highly recommended.
It is vitally important that you appoint with a competent debt counsellor as their are many stories of consumers who have suffered financial losses due to gross negligence & poor management of their affairs by debt counsellors, which is absolutely the last thing any struggling consumer would want.
Another common complaint is that debt counsellors receive their fees up front & often don't remain committed to the client's review process & therefore fail to see it through to its conclusion leaving the client out of pocket with an unresolved debt problem.
You can also approach the National Credit Regulator who will appoint one for you in your area.
2. What Information Is Required?
The debt counsellor you appoint will need information such as
Identity document
proof of salary (payslip)
a record of all your monthly repayments & expenditure to enable a budget to be drawn up
With this information your debt counsellor will be able to ascertain whether you are over indebted or not.
If you're not actually over indebted (meaning you're simply unable to meet your monthly payments on your current salary), you may not qualify to undergo the debt review process in which case you may be declined but still have to pay the application fee of around R300,00.
3. Budget For Expenditure & Repayments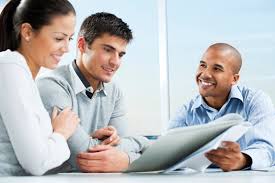 To continue with the process the counsellor will ascertain from all the information provided how much can be apportioned for your living expenses & what is available for paying off your creditors.
This process will be done together with you so your input will be taken into account.
Once this is done you will then officially apply to go under debt review & you will be provided with the costs for this process which will include the following;
a once-off application fee
a restructuring fee
a small monthly fee (use a reputable debt counsellor to ensure that you are not overcharged for this or any of the other costs)
a legal fee that is needed for the consent order in the second month
Other fees include
a rejection fee if you do not qualify for debt review
a fee if you cancel or withdraw from the process at a later stage
You need to ensure that you understand every aspect of the debt review process so far in order for you not to have any unexpected cost or situation arising as the process advances.
Under debt review, your debt counsellor will negotiate favourable repayment terms with all of your creditors on your behalf
4. Agree New Repayment Terms With Your Creditors
Your debt counsellor will make contact with all of your creditors & confirm the outstanding amounts & monthly payments & arrange new payment terms with them.
If they are all in agreement with this then a legal consent order will be obtained which could also mean a reduction in fees & interest payable by you the consumer – it also ensures that the terms have been agreed to & cannot be changed independently by any of your creditors.
Should any of your creditors not agree with the payment terms as calculated & proposed by your debt counsellor, then the counsellor will have to approach the Magistrate's Court for a decision which will generally be approved if the payment plan is reasonable.
Lastly, the credit bureaus will also be notified of your status of being under the debt review process and listed as such.
It is important to note that this is not the same as being "blacklisted" but rather a form of protection for you and will be completely removed once the process is finalised & all your outstanding debts have been paid off.
5. Lastly
Your debt counsellor will provide you with your final repayment plan which will also be submitted to a Payment Distribution Agency.
This agency will deduct a lump sum from your salary each month and apportion it between your creditors as per the the repayment plan which you would've agreed upon with your counsellor.
All that's left for you to do is to meet your monthly obligation by ensuring that there are sufficient funds to cover your creditors' monthly payments & you'll be debt free in no time.
Benefits Of Debt Review
The main advantage for the consumer is that being under debt review provides legal protection from his or her creditors.
This form of protection also means that they can't have any of their vehicles, goods or assets repossessed.
The purpose of the process is to provide a plan that is agreed upon by both creditors & the debt review client for all of the debt to be repaid in set installments over a period that is in line with the consumer's income.
At the end of the process the creditors will have been repaid & the consumer will be debt free without any blacklisting or judgements against them.
Is Debt Review Right For You?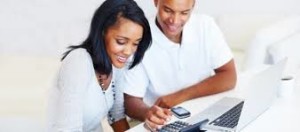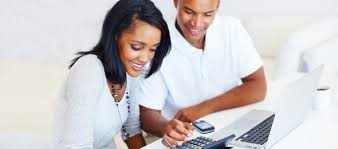 If one or more of the conditions below applies to you it could be time to think of approaching the NCR to get a debt counsellor assess your financial situation to see whether debt review will provide you with some relief
Your outstanding debt is causing you undue financial & emotional stress
You have resorted to using your credit card, overdraft facility & any other means to pay off debts which could be just getting you further into debt
You are willing to make some difficult decisions and sacrifices as well as some lifestyle changes to address your debt obligations & commit to a repayment plan
You will be totally committed to repaying the debt counsellor's accepted proposed budget amount on a monthly basis
You definitely do not want not incur any further credit (and debt) – on debt review you won't be allowed to get further credit or loans as you will be listed on the credit bureau (not blacklisted though)
Who Qualifies For Debt Review?
To qualify for debt review you would have to at least satisfy the following conditions;
You would need a steady, reliable income
Your application to undergo debt review (debt counselling) would have to reveal that you absolutely cannot continue trying to pay off your debt without some assistance
Your income would have to be sufficient in order for the debt counsellor to formulate a reasonable repayment plan that you can afford
Lastly, debt review is not a "get out of jail free card".
Can You Can Cancel the Debt Review Process?
There are certain cases in terms of the National Credit Act where the consumer can withdraw the debt review, for instance when all the debt has been paid.
In this case the debt counsellor in charge would need to issue a clearance certificate & the debt review client would then be free from debt & the process.
Also if a court order was never applied for or issued by the court at the outset then the client can cancel their debt review.
However, if a court order exists then the process can only be cancelled if the court order is set aside or another court order is issued to cancel the review which would only happen if the debt has been paid.
Go to the following link for more information on getting out of debt review.
More Information On Debt Review
---
References:
National Credit Regulator: Debt Counsellors http://www.ncr.org.za/
Fin24: How debt review works http://www.fin24.com/Debt/Managing-Debt/How-debt-review-works-20130503
ABSA: Debt review http://www.absa.co.za/Absacoza/Individual/Borrowing/Manage-your-debt/Debt-Counselling/Debt-Review