Loans For People Under Debt Review
If you are one of the many people who is currently under debt review it is unlikely that you will be successful when applying for credit from any of the mainstream banks or lending institutions.
This is simply because the granting of loans to anyone under debt review would place the banks in contravention of the National Credit Act which would therefore be against the law.
Debt review clients would therefore have to cancel their review process before applying for additional credit or unsecured loans.
Go here to apply for personal loans up to R150,000 »
Can You Get a Loan If You Are Under Debt Review?
The short answer is yes, and no…
I know this sounds confusing but if your debt review has been registered by the court you are not (from a legal point of view) allowed to apply for additional credit whilst under review.
However if you are willing to flout the law in this instance, then you will certainly be able to find a lender who is willing to grant you an unsecured loan despite your legal situation.
Whilst the best option would be to avoid committing to extra debt & making your financial situation even worse, it is sometimes unavoidable & applying for a short term loan is the only option.
So for debt review clients, there are certain options available to you to get a loan, one of which would be to end the review process or (the more popular option) to approach a non-mainstream lender.
When applying for a loan from a lender who is not a traditional lender, financial institution or mainstream bank be sure to check that they are at least registered with the NCR which will give you some protection.
Also ensure that you do not commit yourself to some unrealistic repayment terms or high rate of interest when signing for your loan.
Remember that loan sharks are not your only option & that there are reputable loan lenders out there who will grant debt review clients a loan at more favourable repayment terms & acceptable interest rates.
Another option if you are employed & earning a regular salary is to ask for an advance on your salary or a payday loan. Payday loans generally need to be repaid as soon as you receive your pay at the end of the month so they can be considered as short term loans.
Conclusion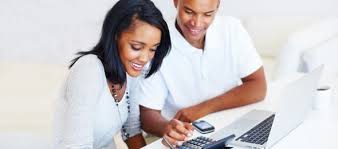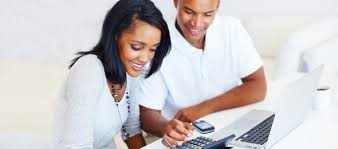 While it is totally possible to successfully obtain a loan while under debt review (you will always find a lender willing to grant you credit in such circumstances),  you would be well advised to examine the conditions of the loan carefully.
Take special note of the interest rate being charged before signing & committing to any loan not being granted by a traditional lender or bank as it could place you in a far worse financial situation.
You should also ensure that the lender is registered with the NCR (National Credit Regulator) which would provide some protection & peace of mind as opposed to some of the unscrupulous lenders out there.
It is also worth mentioning that you would have to settle all your existing debt before being able to successfully apply for further credit from any mainstream bank or credit provider, however this would not necessarily be the case with other more "flexible" lenders.
Also remember that as it is actually against the law to be granted a loan while under debt review, there will be unscrupulous lenders who may be willing to grant such loans but they will be granted at a significant cost in terms of interest & stringent repayment conditions.
Go here for more information on applying for personal loans »
So notwithstanding the above, and whilst you probably won't be successful in applying through the mainstream banks, there are however certain lenders who may provide you with the credit you need at reasonable interest rates & with reasonable terms.