What Is Debt Counselling & How Much Are Debt Counselling Fees?
The debt counselling fees should not put off anyone who is looking for an effective solution to their mounting debt.
Whilst sticking to the debt counselling process may not be easy, it is undoubtedly one of the surest ways to become debt free.
Furthermore, debt counselling fees are pretty reasonable.
The debt counselling fees structure usually involve a small application fee & thereafter the following types of fees.
A small application fee
A restructuring fee
A one-time legal fee of approximately R3500.00 for a consent order (court order).
Should the first application to court not be successful & further legal action is required, more charges will accumulated in terms of attorney's legal fees and other related costs.
Typically there will be a monthly administration fee equal to 5% of monthly installment.
There will also be the PDA (Payment Distribution fees) equal to 3% of monthly installment.
Additional charges may be incurred should you voluntarily withdraw from the debt counselling process.
More About the Debt Counselling Process
If you are one of the many people struggling to pay their monthly bills & desperately trying to get out of debt, you should really consider starting the debt counselling process.
This will give you relief from your debt & help you to regain control of your financial situation.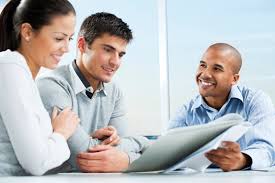 After the National Credit Act (NCA) came into being in 2007, Debt Counselling was introduced in South Africa.
Its aim was to provide a way for people who were heavily indebted to their creditors to manage their payments in such a way as to alleviate their debt situation as well as pay their creditors.
So the process allows for a consumer, who can no longer meet his monthly payment obligations, to apply for a debt counsellor to negotiate with this creditors on his behalf for reduced & affordable monthly payments which will allow the consumer to become debt free in time.
Where Can You Apply?
To qualify for this debt rehabilitation process you need to be earning a monthly income of which there is some money left after deducting the costs for your normal living expenses.
This residual amount will then be applied to your creditors in a way that is affordable to you.
Serious about becoming debt free?

Fill in this simple online application to start the process now »