Car Insurance South Africa
Can You Get Cheap Car Insurance?
If you are looking to save money on your car insurance premiums then this may be the option you are looking for.
Imagine being able to get a policy that only charges you for the actual kilometres your car travels.
Obviously this may not be the answer for travelling salesmen or people who do high mileage, but if you are not doing excessive distances you could be making a significant saving by going for this car insurance option.
Stop Press: If you are one of the 65% of South Africans who are not insured, just remember that even if you are the most cautious of drivers you are exposing yourself to massive financial risk by driving an uninsured vehicle.

Not only do you risk having your car stolen or smashed into & not getting any financial compensation, but you are also exposed to third party claims which means you could easily be held liable for repairs to a third party's vehicle.

This means that you would not only have to pay for someone elses vehicle to be repaired, but you would be left with having to pay for your own vehicle to be repaired as well – if you do not have the finances you could face legal action over the third party's vehicle as well as being left without having your own wheels.

Can you really afford not to have car insurance cover especially when you can get such low premiums by comparing quotes & choosing the cheapest?
Well there is a company that is willing to base your premiums on the actual distance that your car travels…
How Does "Pay As You Drive" Car Insurance Work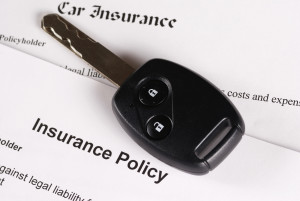 Well it's actually quite simple…
…if you drive less – you pay less.
All you need to do is estimate the amount of kilometres you will drive every month.
For example you would estimate the amount of km you would travel a month & then the actual amounts will be logged.
If some months are lower than others the kms "saved" could be offset against the months that were over so that your premiums remain unchanged.
Get the Best Car Insurance Deal By Getting a Free Quote Comparison