About Us & How Loan Lenders Can Help You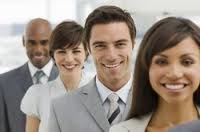 Whether it is short term funding you require in the form of an instant loan, car finance or help with your debt we can help.
Not only do we provide useful information on this website to assist you with any financial information you may need, but we can also put you in touch with financial institutions who can provide you with financial assistance.
By browsing the menu on the left hand side of this page you will be able to choose the option that is applicable & either find out more about that particular subject or click on one of the links which will forward you to the appropriate lender where you will be presented with a simple online application form.
Once you have completed the form (whether it's for a personal loan, payday loans, debt counselling or blacklisted vehicle finance) you will be contacted shortly afterwards for more information or to advise you as to the success of your application.
About The Financial Services We Can help You With
Loan Lenders (www.loan-lenders.co.za) connects people who need information or credit on any of the following subjects with the appropriate lender or credit provider;
Please note that www.loan-lenders.co.za, Online Synergy CC or its members are not financial services intermediaries or financial advisors or loan providers per se.
Therefore please note that all loan applications, product enquiries & requests for financial and/or advice on this website are referred to third party intermediaries who need to be dealt with directly by the applicant.